AlMaghrib Institute
[ Industry: Education ]
The course theme was downright chilling with it's detailed study of Shaytan (Satan). The emphasis on the seminar book layout was it's unique typography and grungy theme.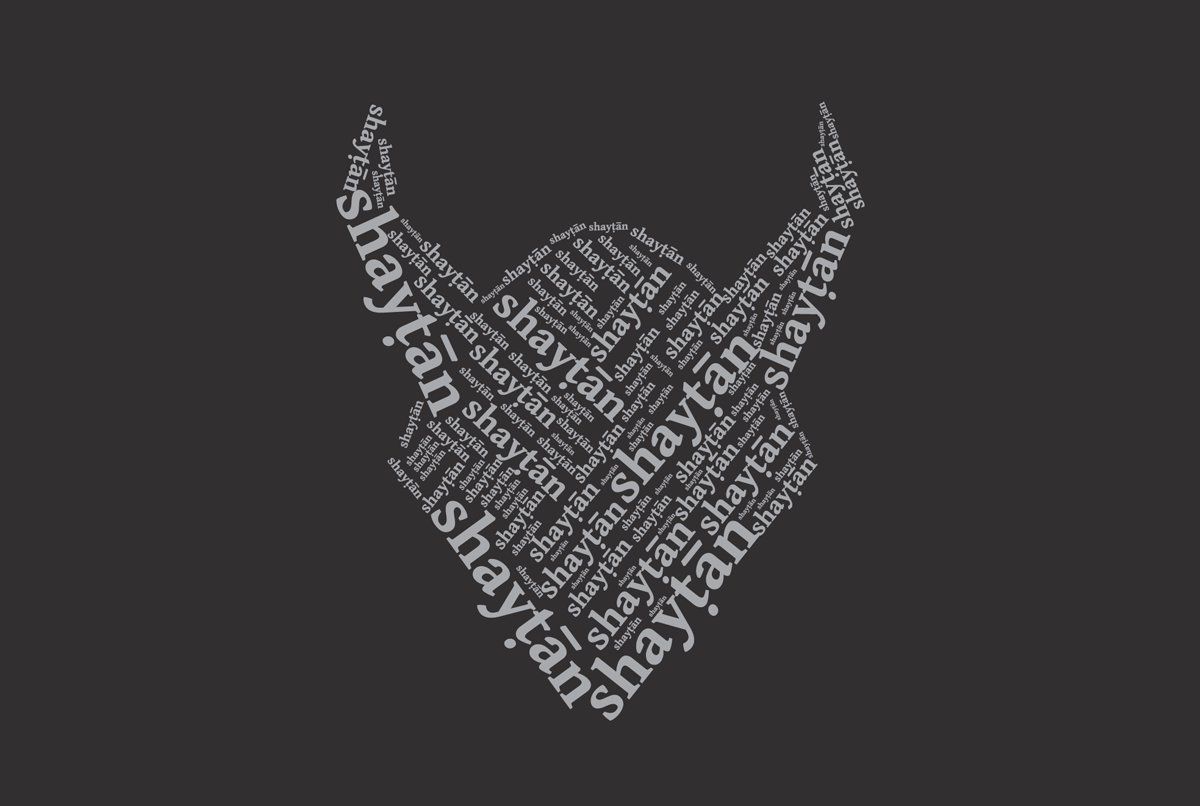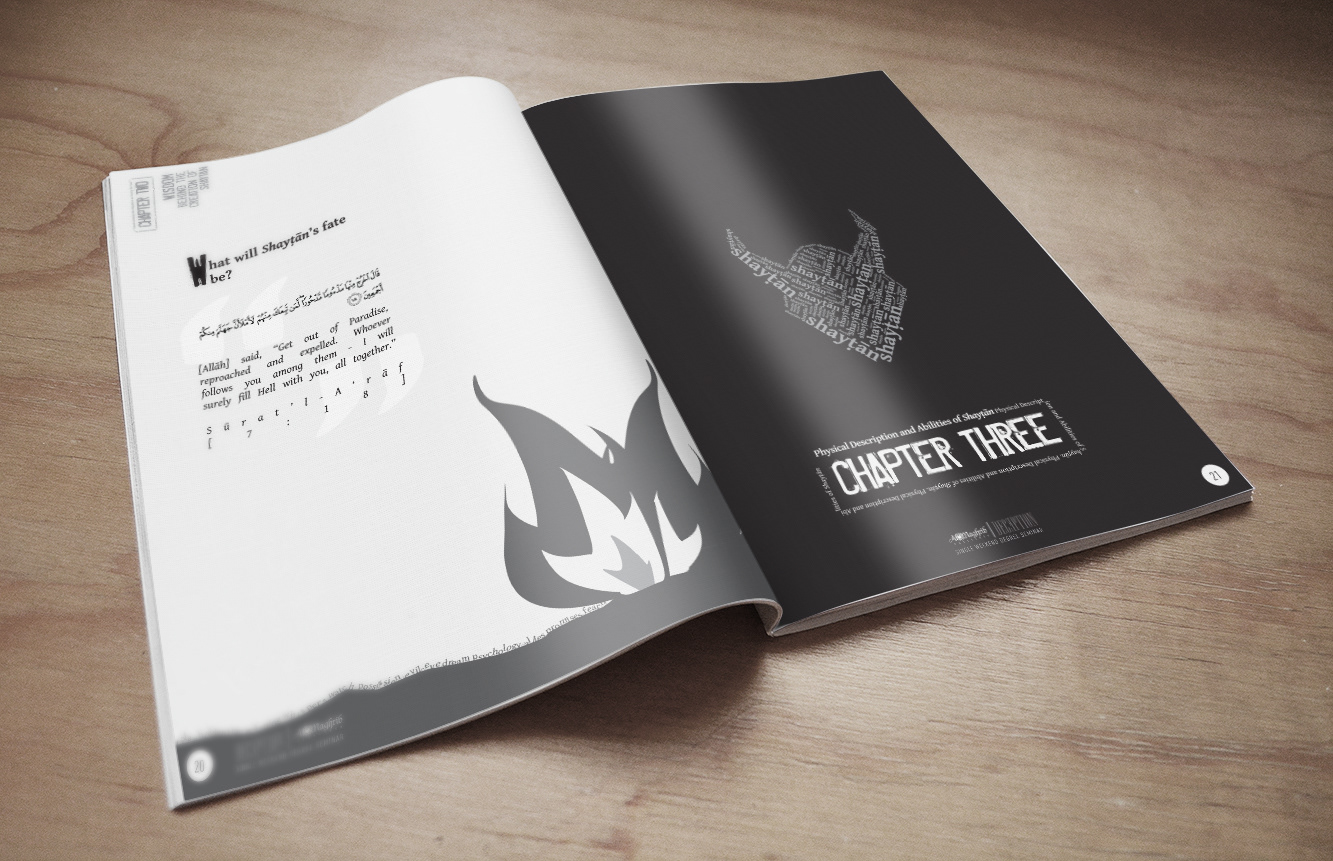 Combining silhouettes with typography illustrations, I created a unique look for this one-of-a-kind seminar .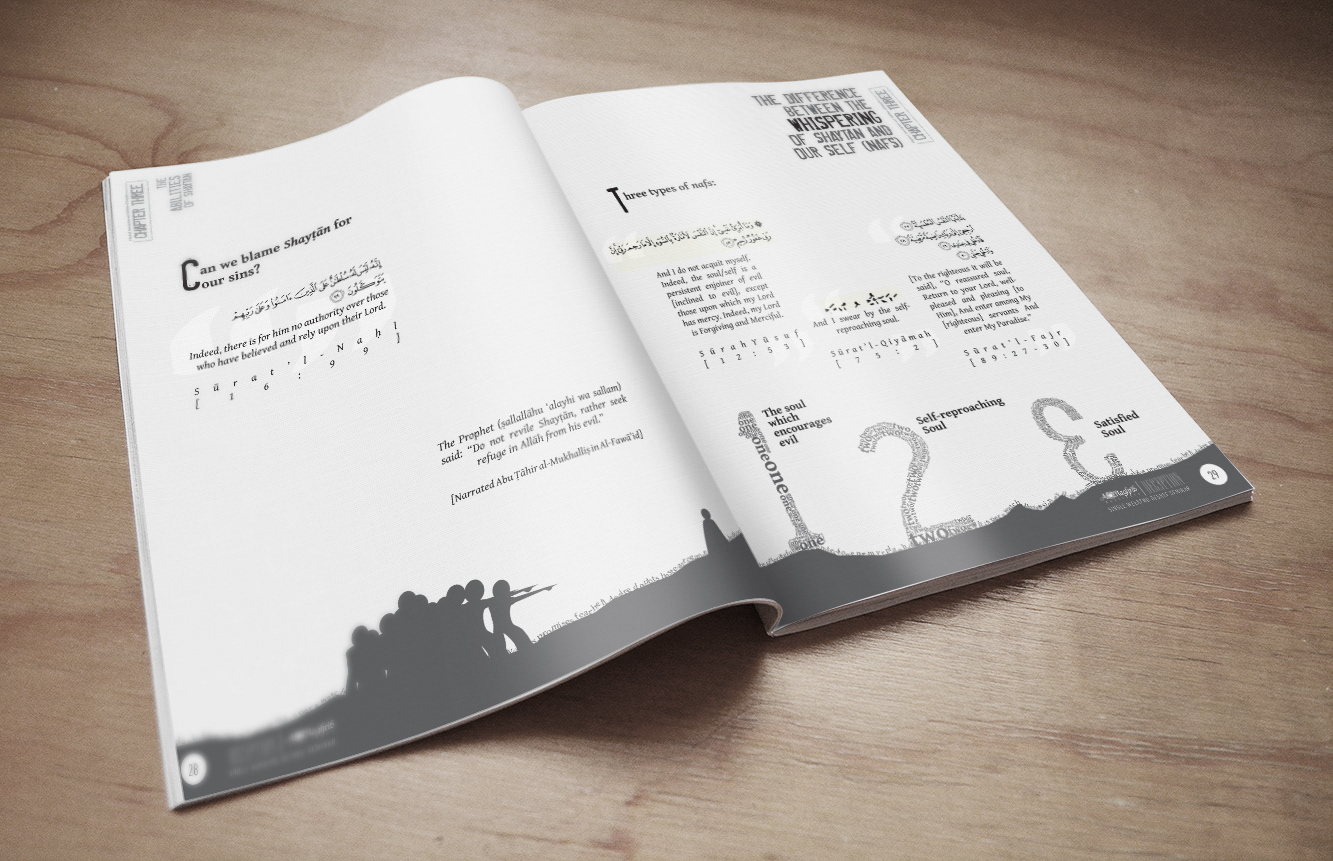 The binder content was full of simple lists. A boring, top-to-bottom list just wouldn't do for this course. I took an alternate approach to displaying the info that demanded attention.