AlMaghrib Institute, USA


[ Industry: Education ]
I designed a gatefold pamphlet for a long term client. It made it's debut at the ICNA Convention in Hartford, CT in May 2014.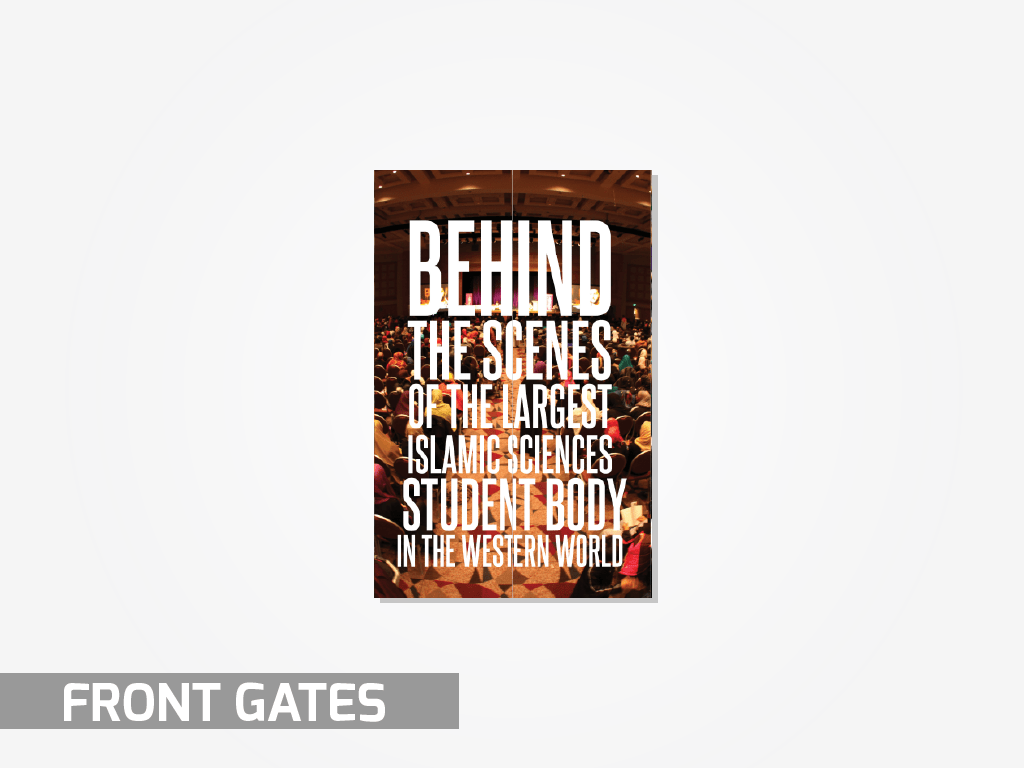 The pamphlet invites readers to take a peek behind the scenes of AlMaghrib by literally opening the gates.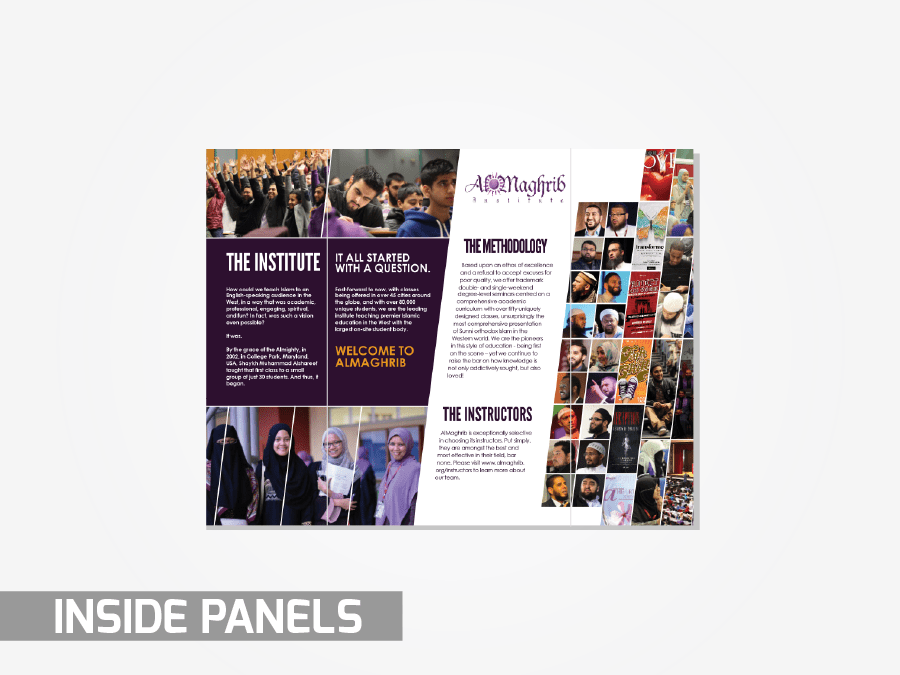 A look inside the panel reveals a fresh look. With a healthy dose of stunning photos, the design smoothly captures the reader's attention and displays important information.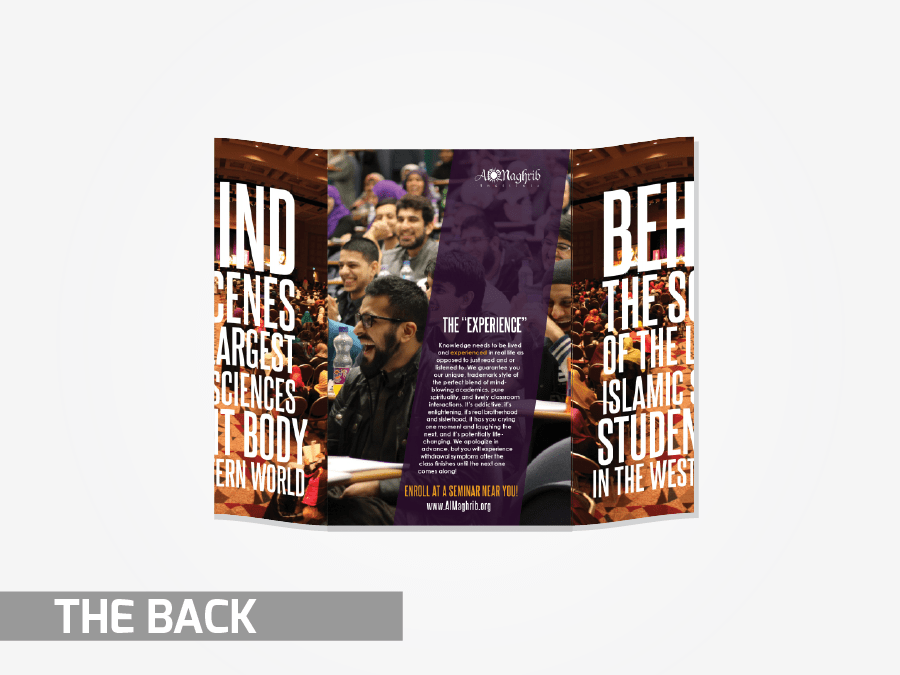 The back panel captures the essence of an AlMaghrib seminar in a single, lively photo.